Posted by Anthony Luke MD, MPH on February 26, 2013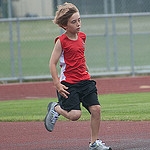 The Starting Line: Should pre-teen athletes run endurance events? Recent debate has flared over what age is appropriate for children to start participating in marathons and half-marathons. In the past, runners had to be 18 years old, but now most races allow younger athletes to participate. So far these younger runners seem to have participated without abnormal health risks, but some argue that it is be...
Posted by Andrea Hacker MS, RD on October 22, 2012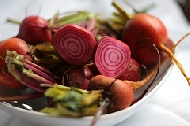 The Starting Line: Can adding beets to your diet improve performance? Proper cardiovascular functioning requires nitrite and nitric oxide, byproducts of the nitrates in our diet. Nitric oxide has long been recognized as a potent vasodilator, and recent studies have confirmed that this effect can lower blood pressure in individuals without hypertension. Two research groups have looked deeper into the effect o...
View Posts by Category

Ready to take the next step?
Maximize your running potential.
Join RunSafe