RunSafe™ Mobile - Understand Your Running Form Fast
RunSafe™ Mobile captures your running form through video on your smartphone and is analyzed by UCSF sports medicine running experts. You will receive personalized feedback on: risk factors for injury and actionable steps for reducing injuries and improving performance. Watch the video below to see what you get. Join a community of runners who are running safer, better and smarter!
If you are interested in learning more about this assessment, email support@sportzpeak.com with the subject line "RunSafe Mobile".
Benefits of RunSafe™ Mobile:
Identify risk factors for injury and personalize your training program to maximize performance.
Receive recommendations derived from scientific reviews of the latest training practices in running and sports.
Compare your own running over time and gauge yourself against other runners.
Access trusted running information from our network of top sports medicine professionals.
Meet the Expert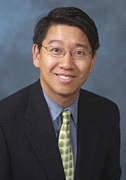 Anthony Luke MD, MPH
Dr. Luke is the Founder of the RunSafe program. He is a Clinical Professor of Orthopaedics, Director of Primary Care Sports Medicine, and Director of the Human Performance Center at the University of California, San Francisco. He completed family practice training in Toronto as well as a sports medicine fellowship at Harvard at the Children's Hospital of Boston. He is extremely active in sports medicine including experience as a team physician at Cal Berkeley, at the Vancouver Olympics, and event coverage locally in the Bay Area in various sports. He is the Medical Director for the San Francisco Marathon, Escape from Alcatraz, and the Bay Area Rock 'n' Roll Races for several years running. His research interests include running medicine and injury prevention in athletes.